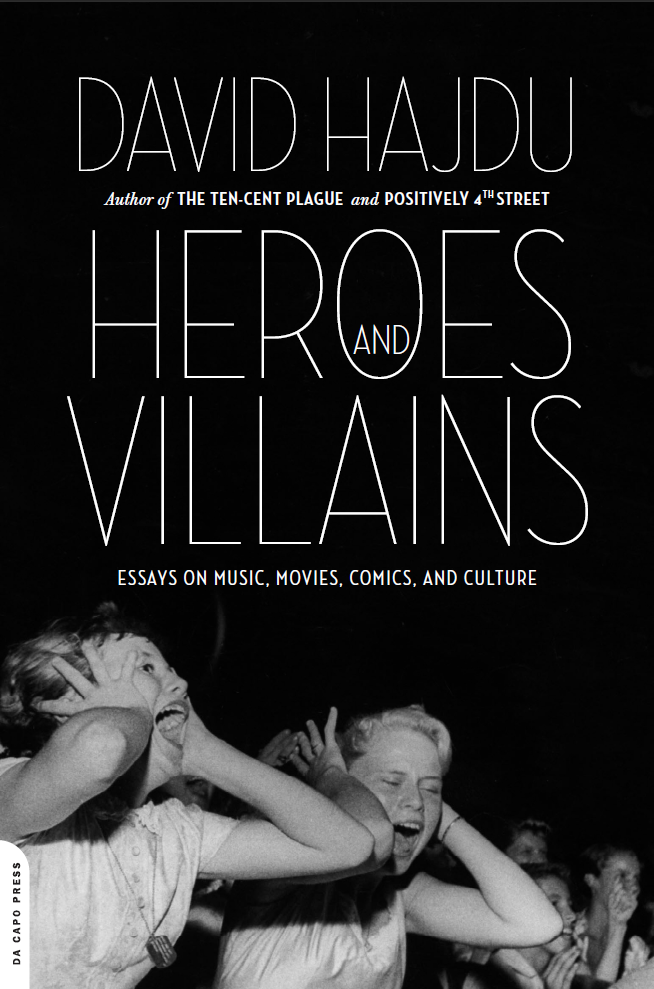 Heroes and Villains
is a collection of articles by
David Hajdu
, best known in the jazz world for his biography of Billy Strayhorn. However, the scope of his writing is much wider than that, with room for people as diverse as Philip Glass, John Zorn, Beyoncé, and The White Stripes, or comic book authors like Will Eisner or Joe Sacco. I got a copy of this 2009 book only yesterday, and just some random browsing is proving promising. So far I'd say his main strength is the way he develops his articles: The endings of the chapter on Richard Rodgers and of the second act of "A Hundred Years of Blues" are as relevant as they are shocking and as real as your own life.
He also has the ability to choose meaty quotes like these:
"A lot of white fans remind me of the idiot who goes to the opera house to listen to the orchestra"

(Delmark Records' Bob Koester on the guitar fetichism of white blues fans.)



"Talent is like the battery in the car. It'll get you started, but if the generator is bad, you don't go very far"

(Ellis Marsalis);
or to talk at length about this picture
and describe so vividly the drama behind the innocent fun everyone in it is having, due to its role in the demise of Billy Eckstine's career, that he makes the reader run to the computer to find the image and check for ourselves the power of racial prejudice in America, in 1950.